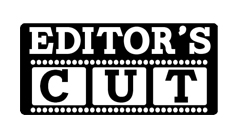 Ik lafz-e-mohabbat ka, Adna sa fasaana hai,
Simte to dil-e-aashiq, Faile to zamaana hai,
— Jigar Moradabadi
"Love is a small word with a small myth/ Ensconced, it is the heart of the lover/ Unraveled, it is everything." Indulge us a little on this rather ornate quote by one of the most eminent Urdu poets of the 20th Century, Jigar Moradabadi. What he said for love, we apply to Indian cinema.
As we countdown to its centenary, we look back at the Indian film in its many avatars. From a bewildering invention to high art, pastiche, kitsch, a cause and any number of things in between. Glamorous, earthy, shrill, silent, garish, exquisite, aspirational– there is hardly any robe the Indian movie hasn't donned. At its best it has nurtured allied arts– music, poetry, photography, painting and literature. At its worst it has given us cult films; in-jokes recreated as memes on tumblrs for a whole new generation.
What started as a personal whimsy of an ordinary man in 1913 has become integral to the very idea of India. I say this, because I can think of very little that unifies us, gives us a shared sense of the past and a common culture, as our films do. Go as far into India as you will and you are likely to meet people who you have nothing in common with except Amitabh Bachchan. Or Rajinikanth.
Indian cinema is not merely an industry or a stand-alone form of art or entertainment. The body of it is a document of our political and social history. It tells many more stories than it intends to. Who we were as a people and who we seek to become. The way we live with each other. The way we see ourselves. The invisible influence of cinema pervades everything. We exist in a hall of mirrors with our movies- constantly reflecting and distorting each other.
At The Big Indian Picture we hope to hold cinema up as a prism and look at ourselves anew. To celebrate it. To drink it up and dance. Because we as a nation love cinema to the point of obsession. Because our cinema, like our country, freely allows influences from all over the world but manages to remain its own creature—for better or worse.
Like our movies, we see The Big Indian Picture as many things at once. What is starting out as a magazine, we hope will transform into an art gallery, a museum, a classroom, a library, a movie screen and a tavern.
Another eminent voice of the 20th century, Hindi poet Harivansh Rai Bachchan, used the word Madhushala (The Tavern) as a changeable metaphor. It took on new meanings with each verse to allude to the many complexities of life. We hope this publication can be to cinema a little of what Madhushala is to life.
Ek baras mein ek baar hi
Jagti holi ki jwala,
Ek baar hi lagti baaji
 Jalti deepon ki mala,
Duniyawalon kintu kisi din
 Aa madiralaya mein dekho,
Din ko Holi, raat Diwali
 Roz manati Madhushala.

24th September 2012
|
Eloquent words blended with an elegant design, this tapestry would paint vivid colors on readers. Subscribed!