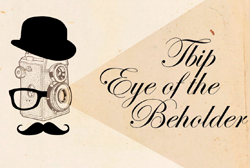 As part of this series we bring to you conversations on cinema with artists, photographers, writers, performers and journalists. The movies that have made an impact on their lives and their work. We trace the life of a movie outside of itself– on a canvas, in a novel or a sculpture. We look at a familiar film through unfamiliar eyes; eyes that reinterpret the images on the screen and give them a new form. We go into places where the lines between mediums dissolve. Where inspiration is not distinguishable from creation. Where movies are not distinct from memories.
Teju Cole, 37, is a writer, art historian, street photographer and Distinguished Writer in Residence at Bard College. He is the author of a novella, Every Day is for the Thief, and a novel, Open City, which won the PEN/Hemingway Award, the New York City Book Award for Fiction, and the Rosenthal Award of the American Academy of Arts and Letters, and was shortlisted for the National Book Critics Circle Award, the New York Public Library Young Lions Award, and the Ondaatje Prize of the Royal Society of Literature. He is currently at work on a book-length non-fiction narrative of Lagos, and on a Twitter project called Small Fates. In this interview, at the Jaipur Literature Festival, 2012, he talks about the influence of cinema on his writing, his characters and his own life.
Eye of the Beholder: Teju Cole
Interview
October 2012

By Pragya Tiwari
Pragya Tiwari is Editor-in-Chief at The Big Indian Picture.