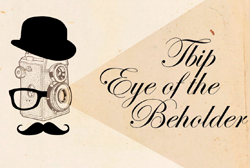 A quick Q and A with writer and historian Gyan Prakash.
The first film-related obsession?
Watching Dev Anand crime melodramas in my childhood got me obsessed with Bombay.  His urbane hipness, the images of a shadowy city life, and the pictures of the dazzling metropolis lodged deep into my consciousness. Bombay became a myth, a figure of youthful desire, and sustained the fantasy of growing up as an exploration of what was beyond one's reach, what was "out there".
The worst book to film adaptation?
There are many, but perhaps the adaptation of Nathaniel Hawthorne's The Scarlet Letter ranks right up there. Instead of Hawthorne's searing social commentary and an exploration of the character (Hester Prynne) played by Demi Moore, the film exposes Demi Moore's body as an alternative. The film just did not get the book.
If you were to adapt a film to a book, it would be…
Natsuo Kirino's brilliantly dark novel Out. Its exploration of the underside of Tokyo's economy and society through the lives of three women provides wonderful material for a riveting crime thriller with deep social and psychological meanings.
In a movie version of your life who would play you? Who would you have liked to play you?
Are you kidding? Of course, I would play myself! I would know exactly the highs and lows of my life and how to represent them on the screen.
One male actor you've always loved?
Amitabh Bachchan of course. I loved the ease and conviction with which he projected both a brooding persona, and carefree, comical characters in the films of the 1970s and the early 1980s. Plus, his baritone voice exudes masculinity.
One actress you absolutely adore?
Waheeda Rehman. So beautiful and graceful! Her laughter on the screen expressed a real sense of joy, and she could emote effortlessly. She was fabulous as the gangster's moll in CID, brilliant in Kaagaz Ke Phool, playing an actress, and captivating as a nautanki dancer in Teesri Kasam. She always lit up the screen.
What fictional characters would you like to see both of the above play?
If one were to ignore the fact that today they are past playing young characters, I would love to see them in adaptations of Saadat Hasan Manto's short stories.
One biopic you really want to see made? By who?
I would love to see a biopic on Aurangzeb. He is an incredibly fascinating character, and his reign as an emperor was so eventful. And yet, we know him only through politically-inflected caricatures. A film that thoughtfully explores both his interiority and his actions would be a very satisfying project. It would have to be made by a person who approaches it with an open mind, and as a cinematic rather than a political project. Perhaps Shyam Benegal.
One non-fiction title (other than Mumbai Fables) that could make for a good film.
Partha Chatterjee's A Princely Impostor? The Strange and Universal History of the Kumar of Bhawal. It tells the incredibly fascinating story of Bhawal Sanyasi, who was widely revered as a religious mendicant in 1921. Soon, people started to identify this ash-smeared sanyasi as the Second Kumar of the Bhawal estate who had died twelve years ago. Thus began an extraordinary legal saga and popular drama that lasted for several decades. Chatterjee's book, written with deep academic research and rigor and narrative skill, reads like a mystery novel while providing a wonderful portrait of colonial society. A very bad Bengali film based on the story of Bhawal Sanyasi, starring Uttam Kumar, was made in 1975 (Sanyasi Raja). A film that draws on the research and storytelling of Chatterjee's book would make for riveting cinema that would include many of the elements of Hum Dono and The Return of Martin Guerre.
One thing that you can do with Bombay Velvet that you couldn't with Mumbai Fables?
While the book uses concepts to connect different aspects of the city's history, the film allows the form of a taut thriller to bring them all together. As a film, Bombay Velvet can crystallize historical trends and events into fictional characters and episodes, drawing  attention to themes in Mumbai Fables. History comes through more directly and powerfully because it is told visually and through characters and emotions.
One thing you could do with Mumbai Fables that you couldn't with Bombay Velvet (the script, we mean)?
In Mumbai Fables, I was able to engage with complexity and detail. In reconstructing historical events, I could explore a full range of characters and their actions and thoughts, many of them routine and un-dramatic. The script had to necessarily dispense with these and present it more tightly and dramatically.
A film that made you very happy…
Walter Salles's Central Station. I found its story of a reluctant relationship that develops between a former school teacher, who works as a letter writer, and a young boy, very tender and touching.
A film that made you cry…
Sophie's Choice. The film represents the horrible tragedy of the Holocaust so powerfully and troublingly that one's eyes well up.
A film you keep re-watching…
The Godfather. It is not the violence or the crime story that makes it so captivating. Instead, it is the intricate family dynamics that makes the Godfather trilogy so endlessly fascinating.
A film you would recommend for its dialogues?
The Godfather. Who can forget "I'll make him an offer he can't refuse", or "Politics and crime, what is the difference?".
A film you recommend for its visual language?
Almost all films by Wong Kar-Wai. But if I had to choose one, it would be Chunking Express. Like all his films, Chunking Express makes you conscious of the cinematography being used without detracting from the pleasure of watching the film. This visual style allows him to play with the narrative structure. He upsets linearity and stops the narrative mid-way, drawing attention to the visual language. You are utterly conscious that you are watching cinema and that the narrative is mediated by the camera.
A film every writer must see?
Rashomon. Its use of simple sets, lighting and editing enhance the complexity of the storytelling. As we move through the different versions of the story, Kurosawa displays a masterful narrative craft that explores what counts as truth. I cannot think of another film that scrutinizes the art of storytelling with an equal intensity.
If you ever made a film it would be…
Oh, there are so many, but to begin with Bombay Velvet! But other than that, I would have loved to have made LA Confidential, which is also a good example of a successful novel adaptation.
A film script you would like to read?
Memento. It is such a smart and tight film that you cannot but want to know the way it was written.
A film you wish you had written…
Memento. I can never get over the skill with which the film explores the issue of memory and upsets linear storytelling without killing your interest as a viewer.
The hardest thing about writing Bombay Velvet was…
Using history not just as a background but as an active force without making the script sociological and the characters stand-ins for history.
Name one male and one female character from the movies who you could imagine having an interesting conversation with.
Frank, the daring and brazen conman character played by Leonardo DiCaprio in Catch Me If you Can, and the independent-spirited character Rosie played by Waheeda Rehman in Guide.
Three cinematic things about Bombay?
Marine Drive, the streets of Central Bombay, and chawls.
One 'filmy' thing about Bombay?
The film-laced philosophy of everyday life articulated by ordinary people on the street.
The best part about Bollywood being situated in Bombay
It enhances the fantasy life of the city.
The worst part about Bollywood being situated in Bombay
The endless chatter about the film celebrities tends to overshadow other parts of Bombay's cultural life.
The modern history of Bombay would have been different had the Hindi movie industry not been based here because… 
It enriched the dynamism, the can-do attitude of the city.
Gyan Prakash is the Dayton Stockton Professor of History at Princeton University and one of the most eminent historians of modern India.
Books written by him include Bonded Histories: Genealogies of Labor Servitude in Colonial India, Another Reason: Science and the Imagination of Modern India and Mumbai Fables. He has also co-authored Worlds Together, Worlds Apart, a book on world history, and has edited several collections of essays including Noir Urbanisms: Dystopic Images of the Modern City, a volume on city and cinema. 
Mumbai Fables is the inspiration for a script that Prakash wrote for Bombay Velvet, a film being made by Anurag Kashyap.
|
Eye of the Beholder: Gyan Prakash
Interview
December 2012