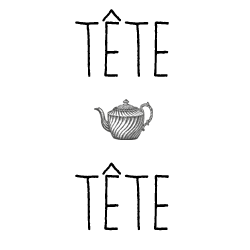 Amitabh Bachchan wanted to be an actor. He became more— he became a star; the brightest of them all; the star that leads the way from one era into another. Bachchan was born into the literary elite at a small town in Uttar Pradesh called Allahabad; a town which gave India some of its finest thinkers, politicians, writers and her first Prime Minister. In that milieu it was unthinkable to harbour dreams of becoming a star in a megapolis, a lowly calling to the minds he grew up around. But the world was changing and his choices reflected those changes before they were visible. Bachchan would travel to Bombay and bridge the gaps between commercial art and high art with his films.
But the path of the leader is neither well-trodden nor easy. He was rejected by All India Radio for the very baritone that is now the most iconic voice in Indian pop culture. He also failed his first audition. But the industry was changing and he knew that before they did, so he made his way to Bombay regardless. His rise to superstardom came after 12 flops but the young actor kept his faith.
India was changing again. The promises of independence had begun to fade. Corruption, political turmoil and ideological bankruptcy had disillusioned the youth and Bachchan resurrected himself by tapping into this disillusionment. He became the angry young man everyone wanted to see; giving voice and emotion to countless seething citizens. He survived accidents, illnesses and political scandals but began to lose his place as the people's hero in the late eighties.
The film industry was in a dreadful limbo— at its lowest low creatively. But once again, it was he who could see beyond the despair. Having realised that corporatization was the way out for the industry, he set up ABCL (Amitabh Bachchan Corporation Ltd.). However, it was an idea whose time had not yet come and he suffered huge financial losses. But just when we were about to write his career off as yet another tragedy of time that takes no one along, Bachchan began to rise again, like the old nation that was beginning to assert itself on the global stage financially and creatively. He led the way for younger superstars to television by signing on India's version of Who Wants To Be A Millionaire— Kaun Banega Crorepati and forced filmmakers to rethink the role of 'character' actors. He led Bollywood as it captured international imagination. He stood proud in the forefront as the Indian film industry reorganized and corporatized itself, started reimagining its content and strengthened itself financially. What does him real proud is that today cinema is no longer the ill-considered job he once kicked up a respectable career for. And Amitabh Bachchan, has played no small role in its turns. In this interview he talks about the journey of Hindi movies and his own passage with them.
An edited transcript:
What is the first film that you remember watching?
The Flying Deuces, Laurel and Hardy film.
How old were you?
I was, as you know, born in Allahabad. Capital Cinema hotaa thaa ek wahaan. Civil Lines was the main area. And that's where I saw it.
Where did the fascination come from? Were there any particular actors or movies? How did it occur to you that you would want to be a part of the movies?
I was never inclined to join the movies. There was no such planning or anything like that.
Do you remember the first seed or the first idea?
When I look back I would imagine that… I was always very fond of stage. And right from the kindergarten to the time that I was working in Kolkata, I cannot remember a single year when I wasn't on stage. I guess that was the only fascination with acting, in a sense— theatre. Then while I was in Kolkata after finishing my graduation, one day my brother showed me an advertisement of The United Producers Filmfare Talent Contest. And there was a whole procedure where five or six very prominent producers—Shakti Samanta, Pramod Chakravorty, B.R. Chopra, you know, all the big people—they had formed this group called The United Producers and they were looking for talent and they had a contest and they would do a regular screen test. They would give you moments to enact. And I felt that this was a very professional, right way of getting into the film industry. So, he said that you know you should apply for this if you are fond of acting. I said: Okay fine. So, he went in and took some photographs of mine with a still camera and sent it in. But we were rejected in the preliminaries. I think there were 10 or 12 cities from the North East.
And this was while you were in Calcutta, right?
Yes, while I was in Calcutta. So that was a little disappointing. And then you know I just felt that now that I have applied for it, I was kind of interested in going into it, so I resigned from my job, which was kind of a horror story for my parents. So I left my job and landed up in Bombay at that time. And went from door to door looking for a job. Cinema was something that was not appreciated very much by the family. We were allowed to see only cartoons like Cinderella and Snow White and the Seven Dwarfs. But Laurel and Hardy was the one film that somehow we were allowed to go and see because it was a comedy.
Other than that what are your earliest memories of cinema?
I think I saw a film in Allahabad itself. It was a Hindi film. It was one that had Dilip Sahab and Dev Anand (Insaniyat). It was the first and only time they worked together.
 
Okay. What film was that?
I forget the name now. And we all went in there to see because air-conditioning had arrived for the first time in Allahabad theatres. So just that attraction, of what an air-conditioned theatre looks like, was the reason.
Your milieu of professionals, your father's literary set, I am sure movies were at least slightly looked down upon. How did they take it all?
I think it's the overall attitude towards cinema in general. That's not just my family, my father or my mother. It was general conditioning for everyone: movies were considered not ethical, not worthwhile, people from 'not good homes' were associated with it. And therefore, if you saw one, you were likely to get polluted or corrupt. And that's what the attitude was. But my father and mother were very liberal. They have always been very understanding. And the moment I said that this is what I want to do, they absolutely agreed and accepted my desire to join the films. One of the things my father said after I got rejected in the preliminaries was: "Agar kisi ghar ke andar ghusna ho, aur uska darwaaza band ho, aur jaana hi jaana hain, aur darwaaza na khul raha ho, tho deewar fhand ke chale jaana chahiye."
Who is the first film star you remember meeting before you became an actor?
Oh gosh, I can't remember. I know the person I admired the most was Dilip Sahab. And he always remained with me, from then, and still is.
Did you ever meet him before you joined the film industry, just as a fan?
I made an attempt. I was once on a short holiday with my parents in Bombay. In around the 1960s which was about eight to nine years before I came into the film industry. And I had no idea that I would join the film industry because I was still studying and I wasn't in Kolkata and I hadn't come across that advertisement. Our hosts once took us to a restaurant somewhere in the main area of Bombay where all the big restaurants were.
Was this in 'town' (South Bombay)?
Yes, in town. And we walked in and there he was— Dilip Sahab, standing and talking to somebody. So, I quickly ran outside and they said you must get his autograph. So I got an autograph book and was waiting and hoping… when is he going to turn around so that I will ask him. But he just walked away, and I couldn't get his autograph. I was very disappointed. And then when I got an opportunity to meet him and talk to him, (and) eventually did a film with him, I told him of this and we had a good laugh. But yes, he has been my idol ever since I started seeing cinema and has always remained one. The other film that we all remember was…. Ah! Gosh, I am getting old. It was a film on children in a school and…
An English film or Hindi?
Hum Laaye Hain Toofan Se Kashti Nikaal Ke— that song was there.
Yes I know. Aadmi? Was it Aadmi?
No, no. Something starting with P… And we remember it because it was very educational because the kids were asked to be patriotic.
This is not Dedi Humein Aazadi Bina Khadag Bina?
Haan, yehi wali. That was with…
No, Aadmi was Dilip Sahab. I know which film, but I can't remember. It will come to us at some point (the movie is Jagriti). Can you think of one thing that we don't celebrate enough about our movies?
There are people I think who have manufactured a certain terminology about Indian cinema. And I think that those adjectives need to be cleared up. One is the very name which is now being commonly used and I don't even want to utter it because I don't believe in it. It was I think created by an overseas group that was here which wanted to make a documentary. And I feel sad to say that most of these groups that came from overseas to make documentaries were actually not wanting to record our history. They were, rather, here to make fun of it. And in that moment, I think this word got coined and now it is being shoved into the Oxford dictionary. And it's going to be there for time immemorial. That's horrid. We need to get rid of that. The other word that is commonly used is 'filmi'. "Wahaan nahi jaana hain yaar, woh badi filmi jagah hain"— as though it's something very rotten and negative, below any kind of class, decree or whatever you may call it. Why are these adjectives on filmi? "Woh aisa ek ghar tha, woh bada filmi tha isliye maine kharida nahin usko". So it's used as a bad adjective to describe cinema. I think these are some of those things that need to be forgotten.
And despite the criticism, despite the cynicism, despite whatever the elite may think about cinema in India, there is a need for the star everywhere today. I am not just talking because I am an actor but in recent years, say the past 15 to 20 years, you will find that the star-value has played a very important role in most socially promoted ideas. Whether it is polio or cancer, everywhere you require that face and that value. And they never want to acknowledge that fact. But yet they can't do without it. I often wonder why we are invited. Because, you know, we are barely learning how to act and then suddenly we have to make a comment on the political system, on some social norm.
And be de facto ambassadors of the country.
Yes, but that is all right. But, you know, to certainly give an opinion on some kind of a political change that is taking place or a social reform that is taking place, one asks us: "Sir, what is your opinion about that". You know, we are just actors. We are not here to change the Constitution. There are many other brilliant people who can do that. But the reason why you come to us is because that, perhaps, is what is going to get quoted. That, perhaps, is going to bring you your headlines or is going to be the attraction for a reader or for a listener or for a viewer to catch the attention.
Can you think of a couple of people, movies… or anything… which you feel that our cinematic industry didn't give its due?
The entire cinema industry in India has a huge number of examples where none of them have received their dues. And I really don't know what do we mean by a classification called 'given their due'. I think for an actor, his greatest achievement is the love of the audience.
Perhaps memory. Memory is a good example of….
Yes, but if he is remembered and honoured by the people, and if they recognize him, then that is his biggest achievement. I don't know in what other way you can give them their due. Many actors have been honoured through the National Awards (for) their films. They have been rewarded by the Padma awards and there many such examples.
But it could be something small like somebody who's been a brilliant filmmaker but his films are not as widely discussed, or in the mainstream?
Well that is one of the reasons why I felt that this medium that you are starting now, and why we are sitting here, is helpful in promoting all that. Unless you get to hear these people, what they did and what their contribution was… other than the film industry, the rest of the world is never going to hear of them. And most of them do not. Because the common man is still just interested in his three hours of entertainment and how it got there. Who worked behind it, sometimes, is not important for them. And that's a tragedy because no film is made without the extreme contribution of the people that work behind the scenes. They are the real people. We are just fronts.
 
Can you think of a couple of ways in which the industry has changed in the last 40 years that you have been around? Not the movies itself, but the industry.
Well, the working systems have changed. They have become a lot more professional. I am not saying that they weren't professional back then, but certain American systems…
Have they become more formal? Is that what you mean?
No, not formal. There are certain systems in place which are akin to perhaps what Hollywood uses. A lot of our directors, actors and producers are now training abroad at a very young age and coming back with some sense of management, some sense of production, or how they should approach a film, or how it needs to be made, through some very recognized institutions overseas. That is good and those practices are now coming into place. Whether it is right from drawing your contract to how your production is going to take place, what the actors are going to do on the set— these are several little things that have now been coming and that is very good for the industry.
Is this also the good side of corporatization, you feel?
I am not so sure whether corporatization actually brought this on. Corporatization came on because it saw the potential of the corporatization of the Indian film industry.
And the government incentive, of course.
Of course, yes. But I doubt very much if there is going to be any government incentive that comes across to the corporates. The film industry in India is very unique in many ways. I formed a corporate once. It's still present there. But as a pioneer who started this concept, I was laughed at in the beginning. You know, "How can you make a film wearing a tie? Ye suit-voot pehen ke log aa gaye hain, ye inse picture kahaan banegi?" That was the idea but today it's the corporates that are ruling. It's unique that Indian cinema is more or less shrouded under one umbrella. You want to make a film— you get a story, you get a producer or become the producer. Then you get it directed. Once it's made, you must have a distribution wing. Each of our films have six or seven songs, so there is an audio side to it. 82 percent of film content is for the television, so there is a television side to it. And all of it is under one roof. You have these various tributaries, which are all commercially viable entities, but they all emanate from that one product— which is that film. And in that sense it's very unique. That doesn't happen in the west. The west has its own system of pop or rock music or whatever else. But our pop music is the one that comes out from the cinemas. So, that's very unusual. That is why there is a need to corporatize it, bring it all under one roof, have professionals looking after it and the ideas, and so on and so forth. Now with the cyberspace and the Internet, it's even more, sort of more versatile, as far as the spread of cinema is concerned.
CDs have disappeared. Everything is now available on the net. What is most important is the content. If you have the content, you are okay. The whole idea of corporatization was formed when I was on a holiday in the United States of America. I was there to do a concert. I pioneered these stage shows right from 1981 to 82. Obviously we had lawyers and stuff, because nobody moves without a lawyer in America. One of our lawyers became very friendly with me and around early 90s he said, "Amitabh, you should go back and start corporatizing and get your house in order because the Americans are coming." And I used to get letters from various big studios like Warner, Twentieth Century Fox and Sony wanting to meet me. And I wondered why do they want to meet me if they don't even know who I am. I am just another citizen of my country who is here on a holiday. One day I just visited Warner Brothers and one of their executives sat and spoke non-stop for two hours about cinema in India. He brought out a dossier which had every detail about me— where I was born, what I did, what films I had done, who directed them. They had everything. And that's the time this chap said… And when I formed/ did the corporatization in ABCL, I had told my executives that this is what is going to happen. No one believed it then. But look what's happened now. We have every possible major studio functioning here and this is the way they will enter. Every time I meet these big corporate heads, I tell them that: You have destroyed cinema in Europe. You destroyed it in the UK. You got rid of Italian cinema, French cinema, German cinema—everything they have destroyed—Japanese cinema which was so prominent. And now you have come here to destroy us. But I think, that it's going to take them a while and it's not going to be that easy because our cultures differ.
If they were to bring one of their family dramas here, they'd have had a problem. So, only their Titanics their sharks and their Robots will work.
How is the experience of stardom? I can't think of anyone else who has been a star for this long.
I don't believe in this. I don't believe in stardom.
Sure, but it is an experience yet. I mean, sure you have…
I am just lucky that I have had a fairly long period of time. It's 43 years and it's very heartening to know there are still people who…
Sorry to interrupt you, but I want to explain this. Because maybe you don't believe in it so much, that gives you the objectivity to look at the phenomenon.
I really don't know whether that is the right attitude, to look at it that way. I wonder how others look at it. I have never spoken to them about it because this is not something we talk about on the set. I wonder what they think. Perhaps you would know better of what they think about it. If you were to brief me on that then I would be able to react to it. On my own, I just feel that I am committed to a profession where I am an actor. Somebody comes up with an idea, a story. I look at it purely from the point of view of what I am going to be doing in it and whether it's going to be a good story to make into a film and I just go ahead and do it. Now, all the other things are frills which I am really not interested in. I would rather be concentrating on the character, the role—what I am doing—and look at the fineries of it right then. Whether this is going to make me a star, or whether I am going to be in some number-race or what not… I have never looked at it that way because I don't know what it means.
Clearly the media is proliferated, manifold. Films are all over the media. Other than that, can you think of a way in which the interaction between the stars and the media has changed for the better or for worse?
The stars were more elusive in the early years because of the lack of communication through the medium of media. Perhaps there was just one magazine that wrote about cinema. Now we have millions of them. There used to be one Filmfare Awards, after so many years. Now you have one every…
Every month…
No, every other day. You have a billion cameras following you wherever you go. One billion cameras. Every phone, every mobile, is a camera. So there is a record of you, irrespective of whether you want it or not. You step out of the house and you are sure to be recorded. So it's a problem for us because if they don't have information of your activity, they will take out special magazines on your dress, or the shoes that you wear: "Hey look, I don't think I like his shoes very much." And they have a close-up there. So, when somebody is following you, they used look at your face first but now they start from the shoes, and they go up onto the trousers and the shirt and the jacket. That's become a value to the media. There are special magazines which have special issues which only talk about dresses that people wear.
Yes, they do.
So, it's painful because every time you go out in public you have to make sure, "Gosh, where did I wear this before." Because they are going to comment on this and say: "He has only one pair of shoes." Intricate it has become, this whole business of media attention. Cyberspace. You know, whatever we are talking of now will be out in a couple of hours. I will do it myself. And that is one of the answers that you are looking for— the celebrity never had an opportunity to make a comment.
Yes, in his own space.
Obviously. (Earlier) whatever was conveyed to the public was done through the medium of media. And if the media like you, you are a good guy. If they don't like you, you are a bad guy. It was all dependent on them.
But now, I write my own news. I went here, I did this, I didn't like this, I like that— and that becomes a news item. So fairly, it's become easy for the media because they don't have to visit me to know what I am doing. They can just read my blog or my twitter and make news out of it. That's how things have changed. I don't think media is going to die. I think it's going to survive and it's going to progress even more greatly. I think everybody needs them because no matter how interested you are in the cyberspace and no matter how many millions of people are on it right now and if there are millions more… for some reason or the other, the morning paper is a document which kind of justifies everything that is happening in the country, and with individuals, and therefore that is believed. The only thing that has changed, as I said— I now have an opportunity to contradict something which has been wrongly interpreted. Whether it is believed or not is another point or story, but at least I have the satisfaction of having clarified myself for a given contrary statement.
Can you name three film songs that have always stayed with you? Hindi film songs, that are not yours?
I have always liked Waqt Ne Kiya Kya Haseen Sitam from Guru Dutt's film Kaagaz Ke Phool. Most of Guru Duttji's songs in all his films have been simply brilliant. The whole history of music in cinema has been filled with such great lyrics and music that it's very difficult to spontaneously come up with three songs. But songs of that nature have always…
Okay, and one of yours?
I have hated all of them so it won't be proper to name them.
All of them? What about something from Hrishikesh Mukherjee's film Mili?
They were all beautiful films. Abhimaan had perhaps some of the best music that you can hear. And that was because of the great genius of S.D. Burman. And it's still alive, and still relevant. We, in a sense, are perhaps more remembered than a couple of generations before us because the television keeps us alive by showing our old films and that's how we are still around.
You know we spoke about so many changes. Were there any changes in particular that you found it harder or longer to adapt to?
There have been many changes and I think that they have all been for the betterment of the industry. Certainly the professionalism, the managerial capacity of all production houses and most importantly the opening of doors to the ladies, to the females in our industry. That was never seen before. Earlier on in the sets, you never saw any ladies working on set, other than the hairdresser of the leading lady, or her companion. The woman power in cinema has become huge and their percentage is a lot more than the male fans, which I appreciate greatly because I think that women are 50 percent of the force of our country— their strength, their power and their thinking. And they need that position and they need to be encouraged and they need to be there.
But I was wondering, were there any changes in particular that you took longer to adapt to? As the changes came, were there any changes that you can think of— that you were not very comfortable with and so took longer to adjust to?
No, I never took…
Long to adjust to the changes, I would imagine.
But it's okay. I accepted it and went ahead with it.
But when you look back, we are talking so much about 99-100 years back, what do you think were some of the turning points in Indian cinema, off the top of your head, that you can think of?
Its acceptability— first. Its great acceptability now. As one that has somehow been able to cross all these social barriers and now become so acceptable that every second youth in the country wants to come and join the movies. Families are more accepting of cinema. If not cinema, then television… or whether it is modeling or whether it is theatre. Theatre was always there. It was considered a more refined art, it still is. But just the fact that it's moved away from that stigma of being looked down upon, that perhaps is one of the biggest achievements. I personally believe that every generation or decade or 15 years gives us an opportunity to look back and admire what happened. 15 to 20 years ago, those people were being looked down upon as doing something wrong by the ones that came 20 years before them. So, let us say, for example in the late 60s or the early 70s, when the so called 'Angry Young Man' came it was really looked upon as a social revolution— not by the actor but by the writer, because Salim-Javed thought that it was the time of great unrest and great upheaval within the country. And therefore the creation of this one man who would take on the establishment, and so on. I am merely a guy who was just passing by and was asked to act in it. I never deliberately went up, telling them that we should change social norms. We are not those people, we are just actors. It so happens that the writers think like that. And the writers are impressed by what happens in the country.
So when that happened there were many purists of that time, or 15 years before that time, who felt that this was a lot of rubbish and the kind of films we made were not good and not of standard. We admired them, we still do. I would regret the fact that I never had an opportunity to work with a Guru Dutt, a Bimal Roy, or a Mehboob (Khan). As would perhaps some of today's generation regret the fact that they were unable to work with a Manmohan Desai, a Prakash Mehra, a Ramesh Sippy or a Yash Chopra, who were of the times when I was working with them. And this is going to happen in another 10 to 15 years time. People will say, "Gosh, I wish I worked in a film with Sanjay Leela Bhansali or with Tigmanshu Dhulia or Anurag Kashyap." So many great films have been made now. All these big commercial hits that Shah Rukh (Khan), Salman (Khan) and Aamir (Khan) are churning out every six months. I am sure that they will have the same kind of reaction. But for that moment and for that year there is that initial hesitation of not acknowledging them because they are doing something new and fresh. We talk about that today— the language not being there, the written work not being there. But if you talk to a modern filmmaker; modern meaning the filmmaker of today's times; he will say that this is the way our youth are talking. This is the way people are communicating with each other. And what has actually come into cinema is a certain sense of reality. Of late, within the past one or two years, a few directors have brought in a certain style of cinema, still keeping in mind the box-office but with a lot more realism. So you have Vicky Donor, Paan Singh Tomar, Gangs of Wasseypur and Barfi! which is so exciting. I always feel that this is a fantastic period and I consider myself extremely fortunate that I have been able to be a part of each phase and enjoy what comes my way.
The one thing that is most remarkable about you is the way in which you have never let your legacy become a trap, you have never let it imprison you in the past. Younger directors and actors who work with you today are perhaps much more hung up on your past than you are yourself. This is a very difficult baggage to shed for anyone, let alone someone like you, who has been part of such exquisite glory. Was there any mental rigor involved in constantly shedding that baggage of the great past?
I don't know if it's great. You are talking about it.
But it's spoken of as great. You know that.
Yes, but I don't talk about it because I just feel that its time is over. Then I must look for a job tomorrow. How can I look back on it and say, "Yes, I did some fantastic work."  That would be so stupid of me.
It's not so easy because you know that lot of your contemporaries, for example, they couldn't move on, they couldn't reinvent themselves… It is not an easy thing to do for anybody, not just actors.
I think that this is a fallacy. I don't think that this is entirely correct. All my contemporaries. Shashi Kapoorji of course is indisposed. But Shatrughan Sinha, Vinod Khanna, Dharamji (Dharmendra), Jeetendra they have all moved on and they are still functioning very well. Shatrughan and Vinod still do films. They not only did films but went into politics and they achieved heights by becoming ministers in the Cabinet. Dharamji is still working in films and has just given a super-hit with his two sons. Jeetendra has established this massive TV company, which is incredible. So you can't really say that…
That is a very optimistic way of looking at it.
No it's not. It's a fact.
But what about what (Gabriel Garcia) Marquez calls "the charitable deceptions of nostalgia"— we are all prone to that. It's not just about stars, it's not just about past glory. Are you completely immune to that?
I can talk about it. If you were to ask me…
But does it affect you? Is it something that you go back to?
Affect me in what way?
Nostalgia is the longing for a past.
No, I would love to work with the younger generation now. I would love to work with some of the new stars. I would love to work with Ranbir (Kapoor), Parineeti (Chopra), and all the youngsters. I have already worked with Sujoy (Ghosh) and I hope he takes me in his next film again because he made a wonderful film— Kahaani. Shoojit (Sircar) and me have already done a film, which unfortunately is not getting released. But he did a wonderful job with Vicky Donor. I would like to work with Anurag Kashyap, Tigmanshu Dhulia and all these wonderful people. I look forward to that. I don't go back to see because that is not going to be relived again. I can't go back in age. I am now 70.
Is there anything that you miss at all?
Of course I will miss my association with the film industry and the times that we have spent together but not in the way you are wanting me to miss them.
I am very glad that you don't miss them and that you are in the future, not even in the present. That apart, you know I remember watching an interview of yours in BBC. I think it was in 1983. You were talking about how it could be really dangerous for cinema if there wasn't any proper legislation. Do you remember any points where you were concerned about the future of Indian cinema?
No. I have never been ill-concerned about the future of Indian cinema. I know that it is such a potent force that it will survive irrespective of what happens. Many obstacles have come up but we have always ridden them (out) and that's primarily due to the fact that the people of our country are so fond of this medium that they will keep it alive. We will just have to keep moving with the times and keep producing films.
Are there still any cinematic aspirations that remain unfulfilled?
I would rather pass this question to a future producer or a director. I don't have the capacity to be able to tell them, "Hey let's do this," because I haven't done it, or something like that. I would rather hope that some director thinks about something that he would wish me to do and then throws it to me as a challenge. It's a gauntlet that I would love to pick up. When Sanjay Leela Bhansali proposed Black for me, it was a huge challenge— to work, to learn the language, to study the characters and so on. When (R.) Balki did Paa with me, I came to know about progeria while playing a 13 year old. These are all experiences that make it very exciting and I shall always look out for such instances. I never knew what Balki was thinking or what Sanjay was thinking beforehand. I didn't go to him and tell him to make a film on progeria or let me play a 13 year old kid. He did. And thank god for that because I don't really have that capacity but I would love to have a challenge thrown at me and see if I can handle it.
As much as you love challenges, how come you never tried your hand at direction, or writing a movie?
I don't know direction. I still marvel at the fact that some of these youngsters… and how well equipped they are, and how knowledgeable they are about cinema. Where to place the camera, where to edit, and how long the shot should be. It's a marvel. I will not be able to do that. I need to go to a school to train.
What about writing a movie?
No, never. I don't have that capacity. If there is something that is already written and if I am going to discuss it with the director, before going on set, of course. Then I would love to discuss it and give my point of view but most of the time it gets rejected, so I stopped doing that.
In an interview which you had given to CNN you had said that one thing that distinguishes our industry is that it's like a fraternity, it's like a family. The fact that everyone is tightly knit with each other. Does it have its downsides as well?
I don't see why there should be a problem there.
It's very unique to us. Isn't it?
I would look upon it as another challenge. To be on back-slapping terms with your colleague, yet when the camera goes on you would not hesitate to slap him if you were required to do that and how to convert that emotion so quickly, so rapidly, and so effectively, I think that's a quality in itself.
You said that you couldn't think of cinematic aspirations that you have for yourself but if you were to wish something for our movies what would you wish for them? I mean, somewhere you would like them to go, or something you would like them to achieve?
I think that we are moving quite well. I am happy that our products that were looked upon very cynically and negatively, by the overseas audiences in particular… The Americans and people in the United Kingdom have now changed their mindset about us. Things that we would never imagine are now virtually being considered and looked upon by them…
I don't like the word 'crossover'. There are films where Indian artists are being taken in their films and vice versa. One of the largest stores in London, the United Kingdom, Selfridges celebrates Indian cinema for one entire month by decorating their entire store and their windows depict the theme of Indian cinema. Where would you ever have imagined this in the 1940s, fifties or even in the sixties? These are things that make me happy. I like the fact that if I am travelling abroad and I meet somebody who doesn't look Indian, doesn't speak the language, yet he recognizes me, and that's a great achievement. These are all very heartening things that are happening to us and I would want it to spread even more.
I was at an event in Jaipur couple of years back, I was stepping out of the hotel. And there were many tourists that were about to leave the hotel as well and there was a huge group of Chinese tourists who were on their way to see some of the sights. And all the girls broke away from that group, came and touched my feet, said Namaste. I said: "Gosh, where are you from?" One of the girls said: "I'm from China and I watch your films and we love them. These are some of the customs and traditions that we have picked up after seeing your films." That's very heartening to know. It's not just the star value but it's some of the other traditional values of our country and also the culture that has also been imbibed by them. I remember after Baghban was released, which was, as you know, made by B.R. Chopra and directed by Ravi Chopra, and had a story about children who had maltreated their father. And at about 3 o'clock in the morning, Ravi Chopra got a phone call from an absolute outsider and he said, "Mr. Ravi Chopra, you don't know who I am. I am so and so and I am calling you from London. I have just walked out of the theatre after seeing Baghban. I want to tell you that my father and me had a dispute. We both live in the same city but I haven't seen him for 25 years. I have rung up to tell you that I am going straight to my father and telling him I'm sorry." That was just so moving. So when you have these incidents happening, you feel good about what you've been doing.
I think this will be a good note to end the interview on.
|
Hi Bachchan, where your blue sapphire ring on hand? i view it when you appear at public
----------
The TBIP interviews are first rate and dignified.  But there is no formal introduction nor a formal conclusion or signing off sentence.  This makes these conversations look abrupt. Was there a reason the interviews were conducted in this manner? 
Amitabh Bachchan – TBIP Tête-à-Tête
Interview
May 2013

By Pragya Tiwari
Pragya Tiwari is Editor-in-Chief at The Big Indian Picture.