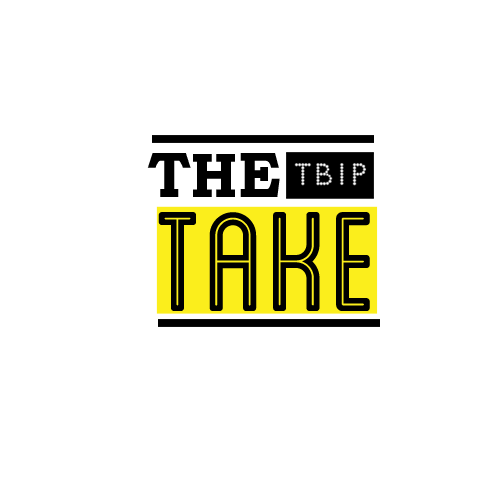 Name Place Animal Thing
Movies take us to places where we have never been and perhaps will never be. Sometimes movies insist on telling us where to go—Switzerland, a particular spot in Goa, Spain—and we go faithfully. We complain but we go. We make fun of the movie which has a handbag as a central character but we still go. Is it a natural and inevitable progression that movies will also tell us how to book discounted tickets to the places we have never been? The new Ayan Mukherjee film Yeh Jawaani Hai Deewani seems to think so, gleefully promoting an online travel company at every chance it gets.
***
The protagonist of Yeh Jawaani Hai Deewani Bunny aka Kabir Thapar (Ranbir Kapoor) works in the crew of a Fox Traveller show. The central crisis of the film, apart from Pritam's music, is Bunny's attraction to Naina (Deepika Padukone) a girl who loves staying put as much as he loves moving. Naina is a doctor. Bunny's old friend (Aditya Roy Kapur) owns, and struggles to run, a bar. Does Bunny's old gal pal Aditi (Kalki Koechlin) have a job? It's not clear. She does have a really warm, loving relationship with a bumbling, non-suave yet destination wedding type groom (Kunaal Roy Kapur).
This is the old social circle into which Bunny returns to have very tepid emotional crises before the denouement in which Naina teaches him that together is better than alone. While all manner of logic dictates that this movie needs a humungous wedding (and who is to quarrel with that?), it really didn't need so much humungous wedding and could have had a whole lot more of its young, moderately interesting and deliberately non-melodramatic characters. What is it like to be these people with these lives? We never know. It is as if they wandered in from another set at Mehboob Studios and decided to stay for the wedding out of politeness.
Movies have a way of turning foreign places and foreign lives into postcards. The odd thing about a movie like Yeh Jawaani… is that it turns the familiar into flattened postcards as well. From the hotel room interiors of the wedding Naina's defence of all that she loves sounds like the script of a 30 minute show that Fox Traveller may run next week: DDLJ at Maratha Mandir, Mahendra Singh Dhoni at Wankhede, mutton biryani…
***
The first third of Yeh Jawaani Hai Deewani, when the protagonists go on a trip to Manali, is a rather tragic reminder of DDLJ (Dilwale Dulhania Le Jayenge), the mother of all rail romances. It begins at the station. Where DDLJ's Simran began her ditzy career by dropping a bra, Naina brings along a Ganesha of dimensions which makes you suspect that she is as new to piety as she is to trekking. This is going to be annoying, you suspect and in many ways, it is— the random insertion of vampy, clueless girl, Naina's stunned expression when faced with anything new, or worse, 'cool'.
In other ways Yeh Jawaani's Naina and Aditi are products of their times as much as Simran was a product of her time. Naina is competitive, fit and has not a trace of coyness. She doesn't drink because she doesn't drink but when it's freezing halfway up a mountain she has no problem asking for a swig or two. Aditi stays friends with Avinash long after she has fallen out of love with him. To our shock, the movie also passes the Bechdel Test (http://en.wikipedia.org/wiki/Bechdel_test) by dint of Naina's one affectionate recounting of her friendship with Aditi at the wedding.
I have a renewed affection for Deepika Padukone (and decreased nostalgia for Simran) after encountering her calm Naina. This despite the earliest segments in which she and director Ayan Mukherjee seem to have confused "focused medical student" with "in need of focused medical attention".
***
Aurangzeb promised to be a movie that took us to a specific place too: the dark, jewelled navel of Gurgaon. And what a great name! An evil Rishi Kapoor! With the rather excellent and hirsute Arjun Kapoor! And Amrita Singh's sleeves!
Alas, Atul Sabharwal's juicy, messy script seems to be a television series accordioned into a feature length Yash Raj production. The whole point of a double role movie, the moment when one twin becomes the other, when Sita becomes Gita, when Manju becomes Anju, is skimmed over in half a scene with the not-badtameez Arjun Kapoor walking into Amrita Singh's office and taking charge. N. Srinivasan showed more bloody-mindedness than Arjun Kapoor in this scene.  Prithviraj Sukumaran does yeoman's service with one lip-curling expression and flips from one camp to another. Somewhere there is also an exchange of dialogue which ends in "Tera baap mera baap hai."
Most annoyingly, we get as much of a sense of Gurgaon as we get of Nainital. What I now know is that when Arjun Kapoor is a twin separated at birth and goes to Nainital he likes to wear V-necked sweaters.
Unless otherwise told, assume that all Hindi movies are in Bombay, a film critic once told me. And we were quite content to go to these movies without places. And on the rare occasion we went to Darjeeling or Switzerland or Goa, we went as tourists with no compulsion to do anything but go boating and wear monkey caps.
Newer movies feel the compulsion to answer the old question: main kahan hoon? Dibakar Banerjee thus became the Prince of Place (even though he really did Shanghai us that one time shamefully).
Newer movies shove place at us the way they market item numbers. The same way they sell air tickets. Book Now! Discount! And then surprise, the ticket is cancelled, we are still in Bollywoodland.
|
Well analysed review of YJHD ...
Perhaps the most spot on discussion on YJHD that I've encountered.
TBIP Take
Opinion
June 2013

By Nisha Susan
Nisha Susan is a writer and critic based in New Delhi. She was Features Editor at Tehelka magazine and has worked for several non-profits. Her short fiction has been published by Penguin and Zubaan and she's currently working on a novel and a book on Malayali nurses. Her expectations of cinema were permanently raised from watching pulp films as a three-year-old in her grandfather's village theatre.