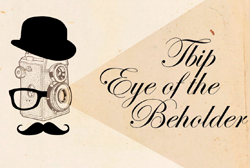 Ariel Dorfman, 71, is a Chilean novelist, playwright, essayist, poet, journalist and human rights activist. He was forced to leave Chile in 1973, after the coup by General Augusto Pinochet.
Dorfman's work often deals with the horrors of tyranny. His most famous play, Death and the Maiden, describes the encounter of a former torture victim with the man she believed tortured her. It was made into a film in 1994 by Roman Polanski, starring Sigourney Weaver and Ben Kingsley.
Dorfman's works have been translated into more than 40 languages and performed in over 100 countries. Among these are Hard Rain, a political novel that won the Sudamericana Award, Widows, The Last Song of Manuel Sendero, Mascara, Konfidenz, The Nanny and the Iceberg and Blake's Therapy. His non-fiction includes How to read Donald Duck and The Empire's Old Clothes: What the Lone Ranger, Babar, and Other Innocent Heroes Do to Our Minds. His book Desert Memories: Journeys through the Chilean North, a collection of essays, won the Lowell Thomas Award.He has won two Kennedy Center Theatre Awards. In 1996, with his son, Rodrigo, he received an award for best television drama in Britain for Prisoners in Time. His short story My House is on Fire was made into a short film by him and Rodrigo too. His poems, collected in Last Waltz in Santiago and In Case of Fire in a Foreign Land, have been turned into a half-hour fictional film, Deadline, featuring the voices of Emma Thompson, Bono, Harold Pinter, and others.
His plays include Speak Truth to Power: Voices from Beyond the Dark (a human rights play starring Kevin Kline, Sigourney Weaver, Alec Baldwin, and John Malkovich), The Other Side, Purgatorio, Picasso's Closet and the musical Dancing Shadows.
Dorfman is currently a professor of literature and Latin American Studies at Duke University, Durham, North Carolina. Since 1990, when democracy was restored in Chile, Dorfman and his wife Angelica divide their time between Santiago and the United States. He was the subject of a feature-length documentary, A Promise to the Dead, directed by Peter Raymont, which followed the journey of his exile and return to Chile and was based on his memoir Heading South, Looking North.
In this interview, at the Jaipur Literature Festival, 2013, he talks about why Polanski was the right person to adapt Death and the Maiden into a movie, the challenges of a novelist adapting his own work for film, what one medium—out of poetry, prose, theatre and film—can achieve that the other can't, how he might even write a Bollywood film, and more.
|
Eye of the Beholder: Ariel Dorfman
Interview
August 2013

By Rishi Majumder
Rishi Majumder is Senior Editor at The Big Indian Picture.