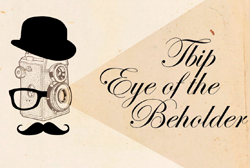 Vikram Chandra is a writer. His first book Red Earth and Pouring Rain (1995) won the Commonwealth Writers Prize for Best First Book and the David Higham Prize for Fiction. A collection of short stories by him, Love and Longing in Bombay (1997) won the Commonwealth Writers Prize for Best Book (Eurasia region); was short-listed for the Guardian Fiction Prize; and was included in "best" and "notable" books of the year lists by The New York Times Book Review, The Independent and The Guardian. The story 'Dharma' was awarded the Discovery Prize by The Paris Review, and was included among the 'Year's Best Fantasy and Horror'. His last work has been a literary novel, Sacred Games, published in 2007. There has been talk of it being made into a TV series by American TV giant AMC. He has co-written the Hindi feature film Mission Kashmir (2000). Chandra's mother, Kamna, is the writer of several Hindi films including Prem Rog and 1942: A Love Story; she has also written plays for the All India Radio and Doordarshan. His sister, Tanuja Chandra, is a director and screenwriter who has directed several Hindi films including Sur and Sangharsh. His other sister Anupama Chopra is a film critic married to the Hindi film producer and director Vidhu Vinod Chopra. Chandra currently divides his time between Mumbai and Berkeley, California, where he teaches creative writing at the University of California. He lives with his wife Melanie Abrams, who is also a novelist.
In this interview Chandra talks about how the movies have influenced his work and life and about adaptation, movies and the underworld, writing a Bollywood script and much more.
Watch:
Vikram Chandra on what writers can learn from the movies. 
Vikram Chandra on what he wanted to achieve with the script of Mission Kashmir.
Vikram Chandra on whether cinema has to be true to the language of the place it's set in. 
Vikram Chandra on movies that came closest to the real Indian underworld and why we love "the bad guy". 
Vikram Chandra on his personal preferences in cinema. 
|
Eye of the Beholder: Vikram Chandra
Interview
October 2013

By Rishi Majumder
Rishi Majumder is Senior Editor at The Big Indian Picture