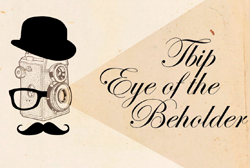 As part of this series we bring to you conversations on cinema with artists, photographers, writers, performers and journalists. The movies that have made an impact on their lives and their work. We trace the life of a movie outside of itself— on a canvas, in a novel or a sculpture. We look at a familiar film through unfamiliar eyes; eyes that reinterpret the images on the screen and give them a new form. We go into places where the lines between mediums dissolve. Where inspiration is not distinguishable from creation. Where movies are not distinct from memories.
Hartosh Singh Bal, 46, is a journalist and writer. He is the political editor of Open magazine and has co-authored A Certain Ambiguity: A Mathematical Novel. He is currently working on a book on his journey along the river Narmada.
In this video he takes us through key scenes of Federico Fellini's La Dolce Vita and tells us how the film he saw by chance while studying in New York keeps coming back to him, referencing the state of journalism today and his own personal journey as a journalist.
|
Eye of the Beholder: Hartosh Singh Bal
Opinion
November 2012