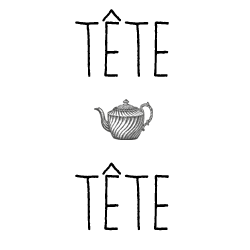 Q loves to subvert things. Often, without a cause. He believes wholeheartedly in shock for shock's sake, as an artistic tool. He is unabashed about this, matter-of-fact about making a mission of his metaphors. The adman who went by the name of Qaushiq Mukherjee arrived on the international and Indian alternative cinema scene with films like Bishh and the provocative and acclaimed Gandu, which, unsurprisingly, failed to get a commercial release in the country. Unfazed, he formed Gandu Circus, an indie rock band against censorship along the lines of what the film stood for. Now he's hoping to make a graphic novel of it, tentatively titled Gandu Goppo. His last feature, Tasher Desh, an adaptation of a Rabindranath Tagore play, is both a tribute to and a subversion of the original play and has won critical appreciation at home and abroad. More bafflingly, one of his documentaries Love In India, on repressed Indian sexuality and, among other things, a quest for the perfect orgasm, won a National Award for 'Family Welfare'. Q remains unfazed, if a little amused. He sees this as another redefinition, an idea he seems to enjoy. In fact, he redefines himself quite a few times in this interview, on his life and work so far, providing incisive and compelling arguments for each time.
|
through the smoke and coloured glasses I try to look for the pedestrian Q.Elite and pseudos are chi-chi while Pragya extemporises her conversation with legs casually folded up on the sofa.Beer and Gin and Vodka? vie for company or for the right visuals.Tacky?
Q is very sharp and unsparing about himself and his childhood.Very witty while doing it.As a distraction,I am wondering, still, if vernacular school products can speak english like the one from Lovedale or Mayo.Would like to hear on that a little more personally from Q when I get to see him on the streets selling something.That is what he said didn't he?.
Be warned the ghosts of Shuman are stalking you.Pragya great for asking the dates when Q would become Satyajit and what does he remember of ghatak in his dreams.
It is quite another thing the first century scored does not make one a Tendulkar. But who is standing in the Q
Q – TBIP Tête-à-Tête
Interview
August 2014

By Pragya Tiwari
Pragya Tiwari is Editor-in-Chief at The Big Indian Picture.